PRESCHOOL & PRE-K | 2.9 - 6 years | Serving Bedford, MA
Lifelong Skills For Their Kindergarten-Readiness
Through age-appropriate tasks, your child builds practical self-help skills along with a solid academic foundation every day. Your child gains confidence in themselves, which prepares them for success in the future.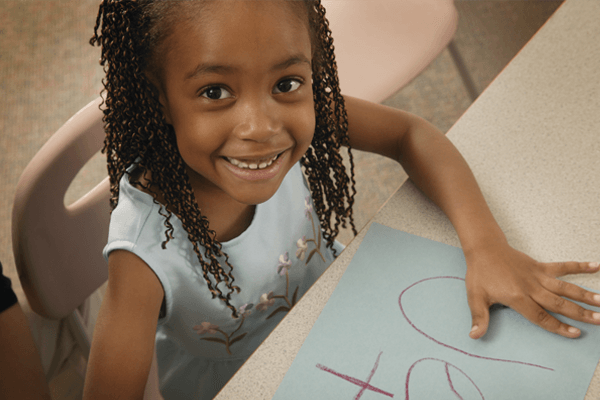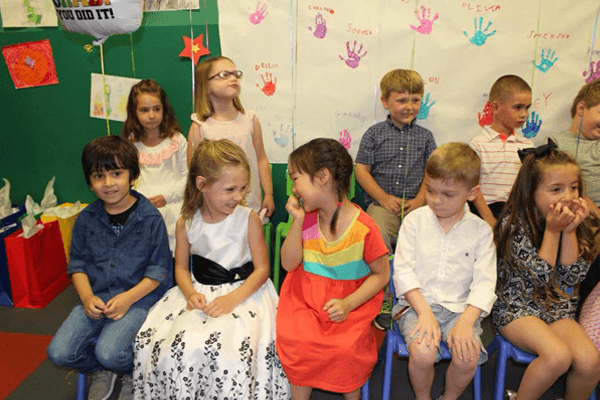 Experience Early Learning© Instills A Love Of Learning
The theme-based curriculum from Experience Early Learning© engages and ignites growing minds. From learning about the changing seasons to plants and animals, your child's curiosity grows, as does their self-confidence, independence, and social-emotional skills.
Exploring And Learning With STEAM Development
An exciting program integrates STEAM into everyday learning for daily discoveries. Using science, technology, engineering, art, and math techniques, your child learns while exploring exciting experiments, solving puzzles, creating crafts, and more.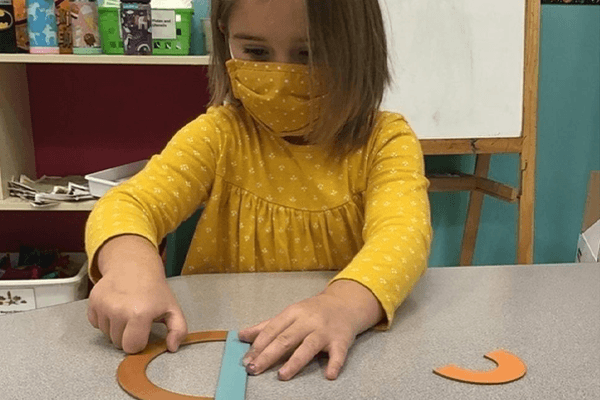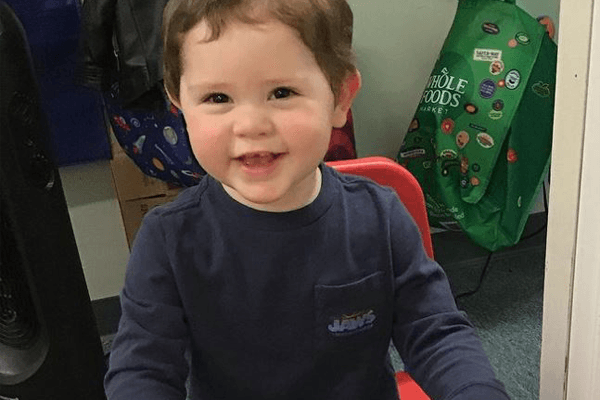 Qualified Teachers Provide Exceptional Guidance
Our highly degreed teachers and smaller group sizes of 1:8 ensure your child receives the attention and care they need. In addition, teachers provide a stimulating environment that feeds your child's curiosity and allows them to become more independent learners.
Active Play In Our Outdoor Playground
Your child's imagination and creativity come to life in our spacious outdoor playground. As they run, climb, and explore, they build their strength and motor skills and interact with others in a fun and safe environment.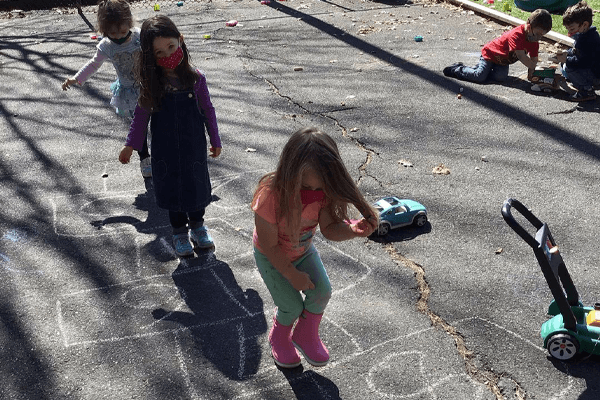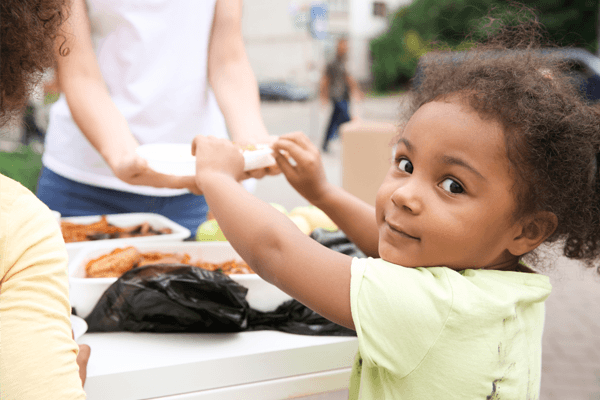 Staying Energized With Nutritious, Yummy Snacks
A healthy body contributes to a healthy mind. So while your child keeps busy learning and having fun, our nutritious, organic, and meat-free snacks fuel their minds and bodies throughout the day.
Stay Informed On Your Child's Daily Activities
Convenient and easy to use, the HiMama© app connects you directly with your child's teachers. Through photos, videos and updates, you can stay up-to-date at all times with your child's progress, achievements, and milestones.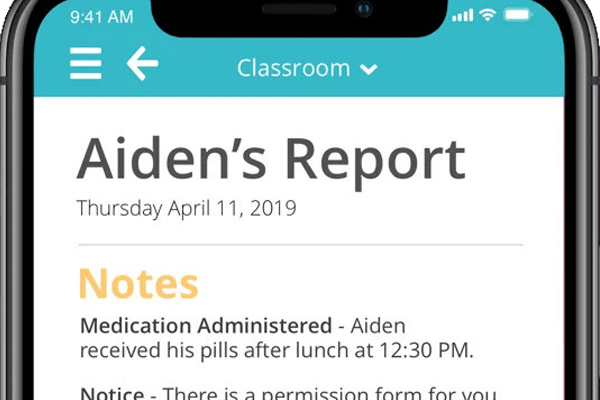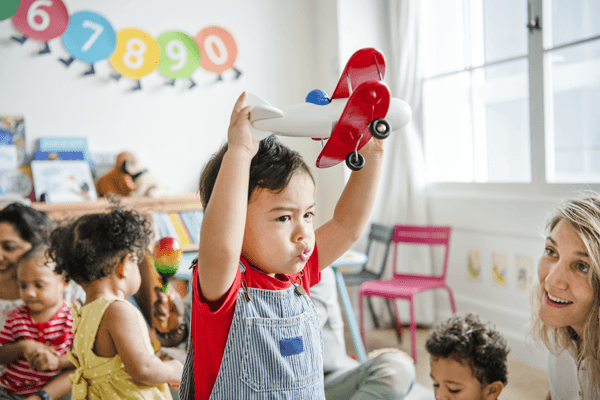 You Are Part Of Your Child's Achievements
Our teachers work with you to meet your child's needs and support them in every way. Your involvement in their education helps them succeed.
Hear What Parents Have To Say...
"Inch by Inch is like a second home for my daughter"
The staff is amazing, and have so much heart, they truly care about each and every child. They are 100% committed to providing a safe, fun, and loving environment and I'm so thankful to have found such a wonderful place for my daughter to learn and grow!
"I could not be more happy with my experience at Inch by Inch"
I deeply appreciate how caring and compassionate the staff is, the teachers at IBI have always made me and my son feel comfortable and have always been ready to listen to any concerns that I may have. I would recommend this program to anyone looking for a safe, loving place to send their children.
"This is the best place I could of thought of having my child, while I stay busy at work!"
Not only do they have a great environment for activities and routine, the teachers are so nurturing & so loving.. a great combination what a 3 year old would want. I want to specially mention Miss Kim who is always there to listen to you, work with you & give suggestions.
"Inch by Inch has by far been a great experience for me!"
They have wonderful caring teachers and a great atmosphere. Both my kids are very happy here. The teachers are thoughtful and creative and very mindful of the parents wants and needs. They go over and above to accommodate any special requests for the children.
"My family had an amazing experience with Inch by Inch"
Their daycare teachers communicated well about all aspects of my babies' days -- bottles, diapers, etc., and knew my babies well enough to immediately notice when something was off and they weren't feeling well.
"I can't say enough great things about my experience with the Inch By Inch family."
The other thing that I LOVE about inch is the inclusion of all cultures and festivities. They are constantly celebrating various festivities from around the world and teaching kids. I really appreciate that and want my kids to understand that we all are different and come from different backgrounds and celebrate different holidays but yet value the same things in the end.
"We couldn't be happier with our experience at Inch by Inch"
They are flexible and caring and our daughter is always happy to see her friends and teachers in the morning. We believe she has achieved many of her milestones (like standing and walking) by watching the bigger kids and wanting to be like them.
Set Your Child Up For Success With
STEAM
Education